Press Release
---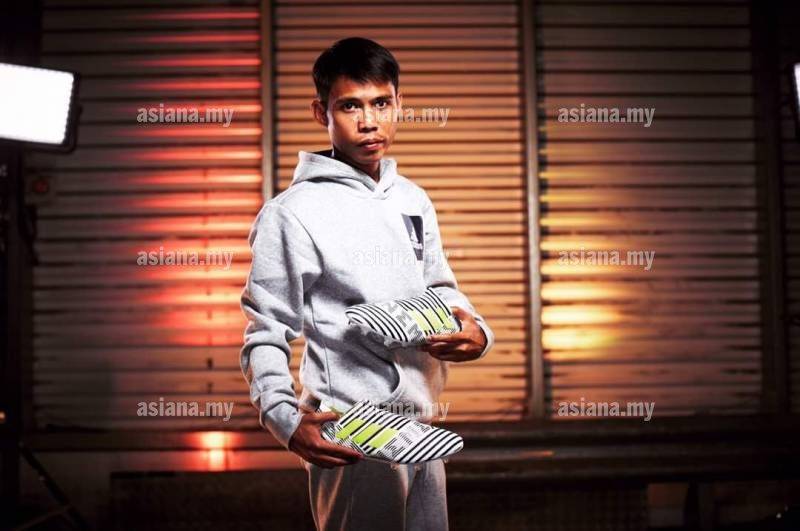 ---
ASIANA-07819
Press Release
Uploaded by
Kamarul Akhir
19 Jun, 2017 17:13
Copyright Notice:
2021 All Sports Images And News Agency
Credit:
Asiana.my
---
Captions:
adidas Tango League's Most Valuable Player, Mohd Shahril Anuar had an experience of a lifetime when he joined the other winners from around the world at the first Global Tango League Event held in London, recently. Shahril, fondly known as "Bulat" returned from London on June 5 after an eventful 5 days, was part of the TOT United A team that emerged victorious in the adidas Tango League which took place in KL on March 19. After topping the Tango League Kuala Lumpur Leaderboard with a total of 43 match points and walking away with an adidas boot deal, Shahril also represented Malaysia at the Global Tango League Event with the aim of developing the next generation of football influencers. The Global Tango League not only offers the Tango League city winners an opportunity to develop and cultivate their social influence, it also serves as a platform to help them build a career in football. In London, the players were divided into four teams and guided through a number of special activations that brought out the maximum stadium to street experience. Every team had to complete several challenges with the help of an influence mentor, who acted as the team captain, in order to prove their abilities. The mentors included World Freestyle Champion Sean Garnier, skill twins, Josef and Jakob El Zein, Los Desimpedidos's Bolivia and Fred as well as Moscow's most prominent street football crew, Street Madness. Shahril expressed his excitement of having met these renowned football influencers who were inspirational mentors that imparted worthwhile input to their teams. "Although it's been a week since I've returned from London, I still feel excited whenever I recall meeting them. They were good mentors who really cared about the teams and shared loads of valuable advice with us." Some of the activities prepared involved street and cage challenges with the influencers, a YouTube Creators Studio challenge and the O2 Experience. All of them were aimed to help the player
Keywords:
Press Release,
Size:
1,080x718 px - 143.22 KB
Make:

All the images seen on this site are copyright All Sports Images And News Agency @ Asiana.my.
All rights reserved. No images may be reproduced without prior permission.